10 Steps to Raise Your Marketing Game
This infographic illustrates 10 simple steps to creating your marketing strategy using My Marketing Button.
Our online marketing platform is easy to use and our digital assistant, Ruby will guide you through the process of profiling your business, inviting team members and planning and assigning tasks. Choose from our database of marketing activities, or create your own!
The system has been designed based on our unique marketing methodology, so that you can check your marketing activities are well structured and on point. The dashboard presents an overview of progress against your strategy each quarter and enables you to quickly identify where you may need to do some work to get the most out of your strategy.
Celebrate your successes and evolve your marketing strategy in line with your goals and business growth.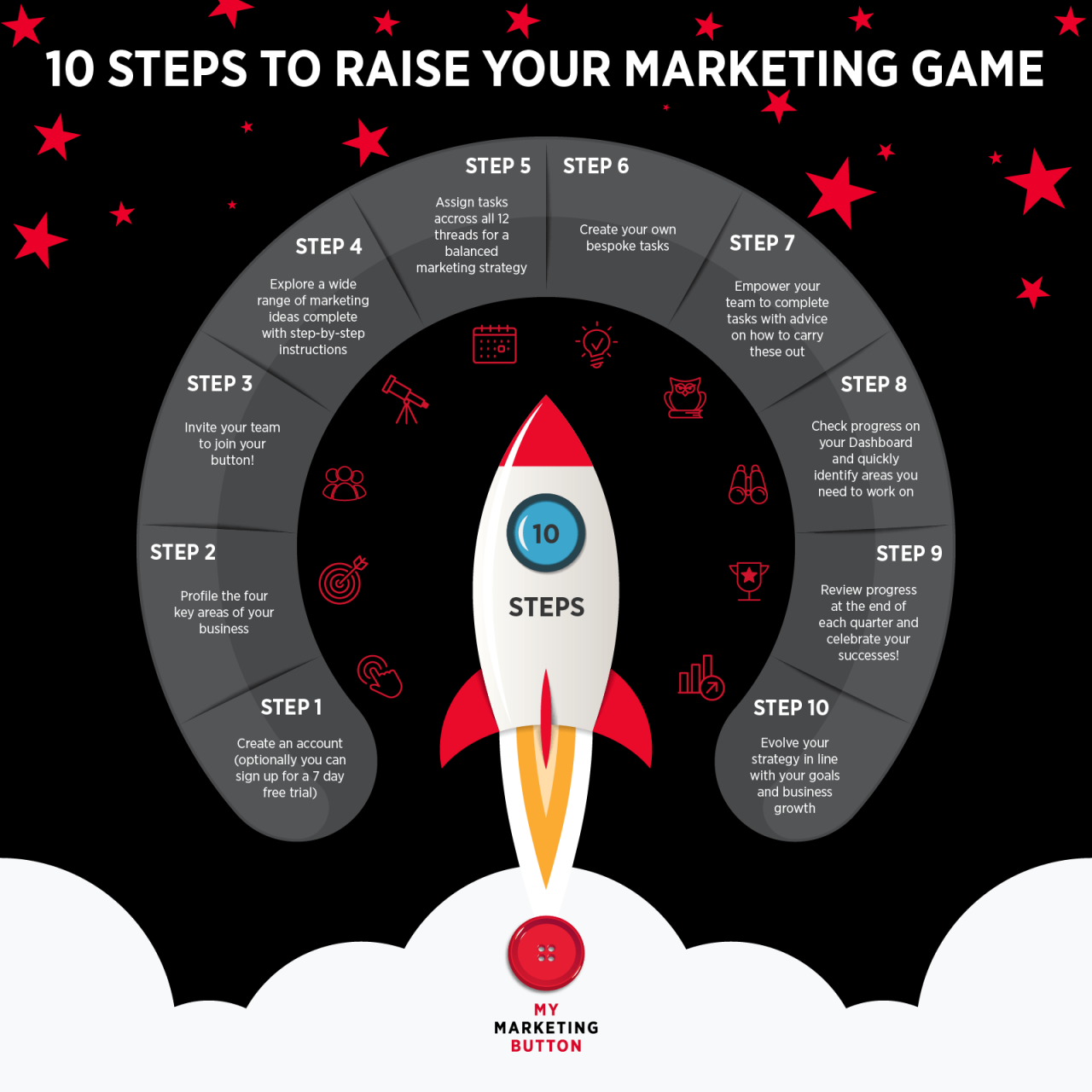 Why Not Get Started Today?
You could build an amazing marketing strategy for your business today. Follow the steps above and you'll be started in no time!